Click above on TABS to view prices on all items.
PLEASE PRESS ABOVE TO VIEW GOURDS.,SPOONS, OSTRICH EGGS, AND CYPRESS- KNEE SANTA'S FOR SALE. ALL OF MY CREATIONS ARE UNIQUE AND ONE OF A KIND!!!!!!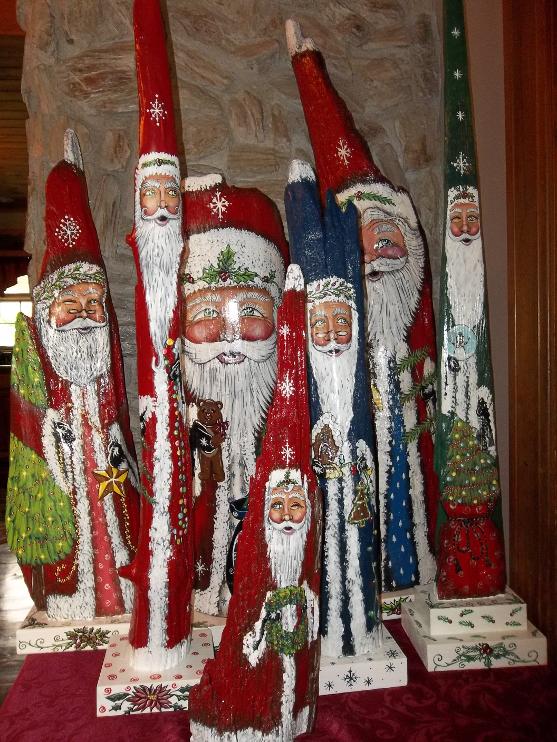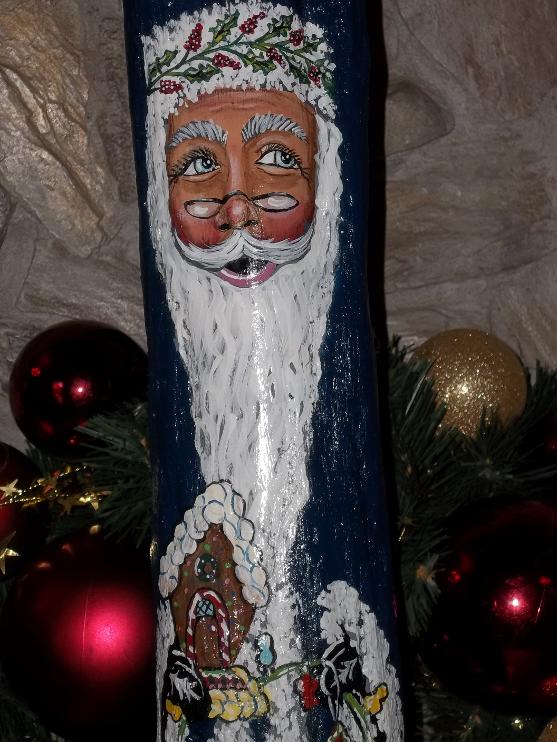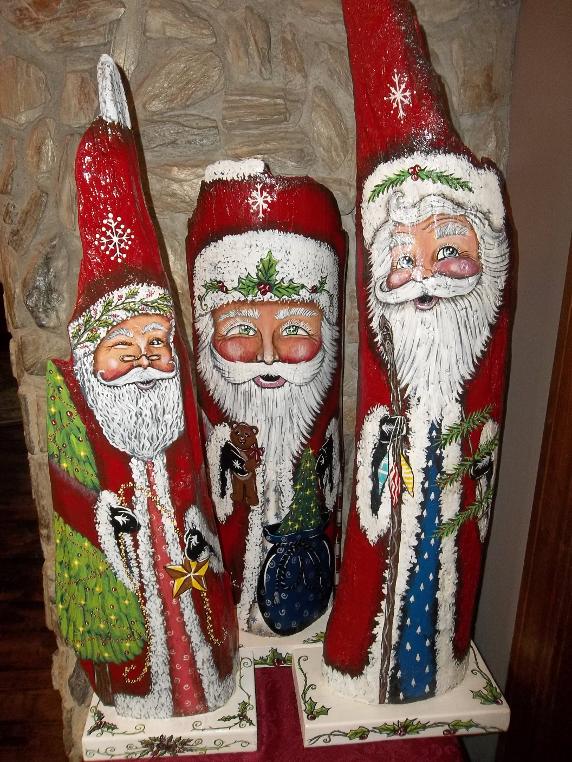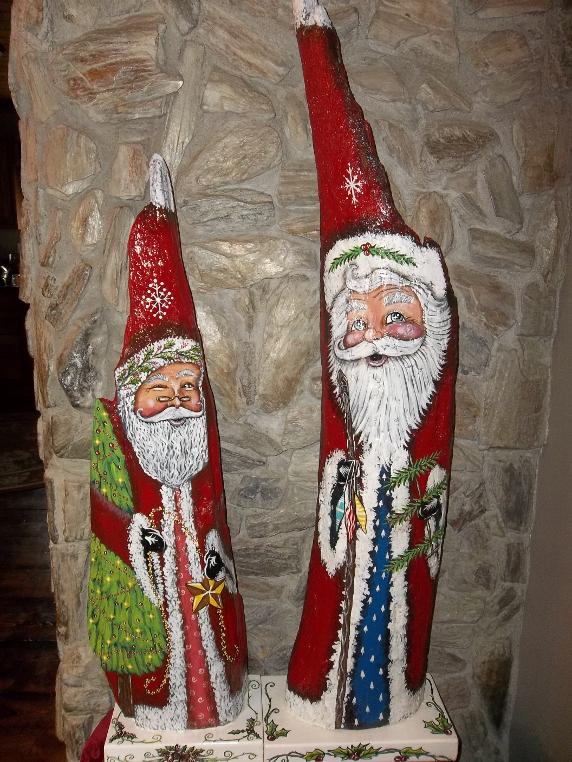 Here are some of my newest DEIFTWOOD SANTAS, Click TOP of this page on TABS
to see prices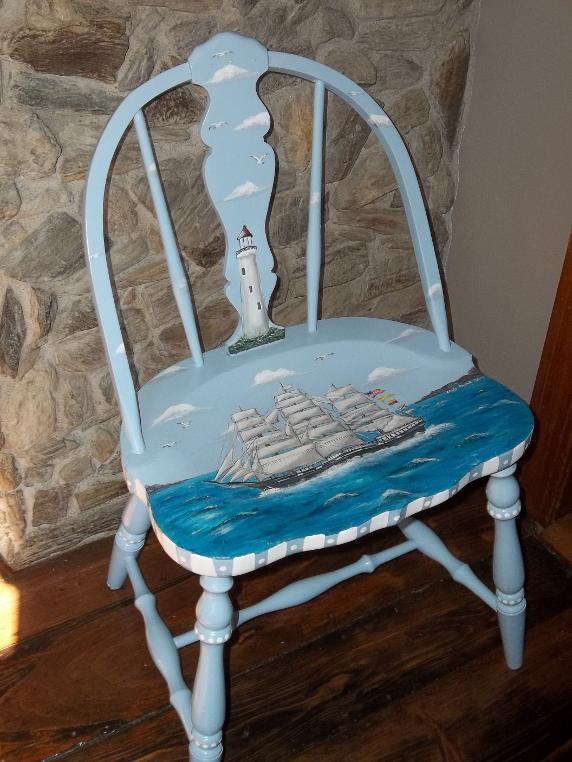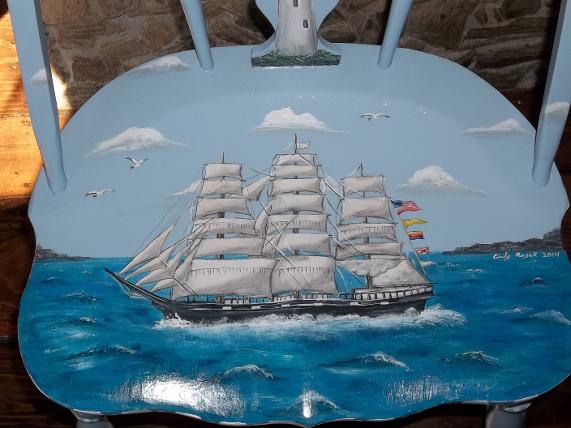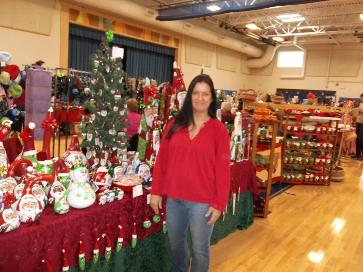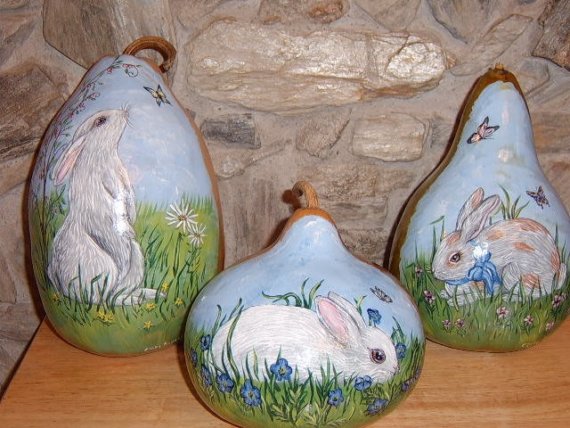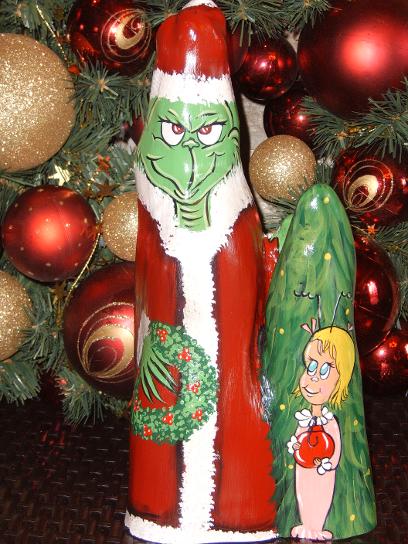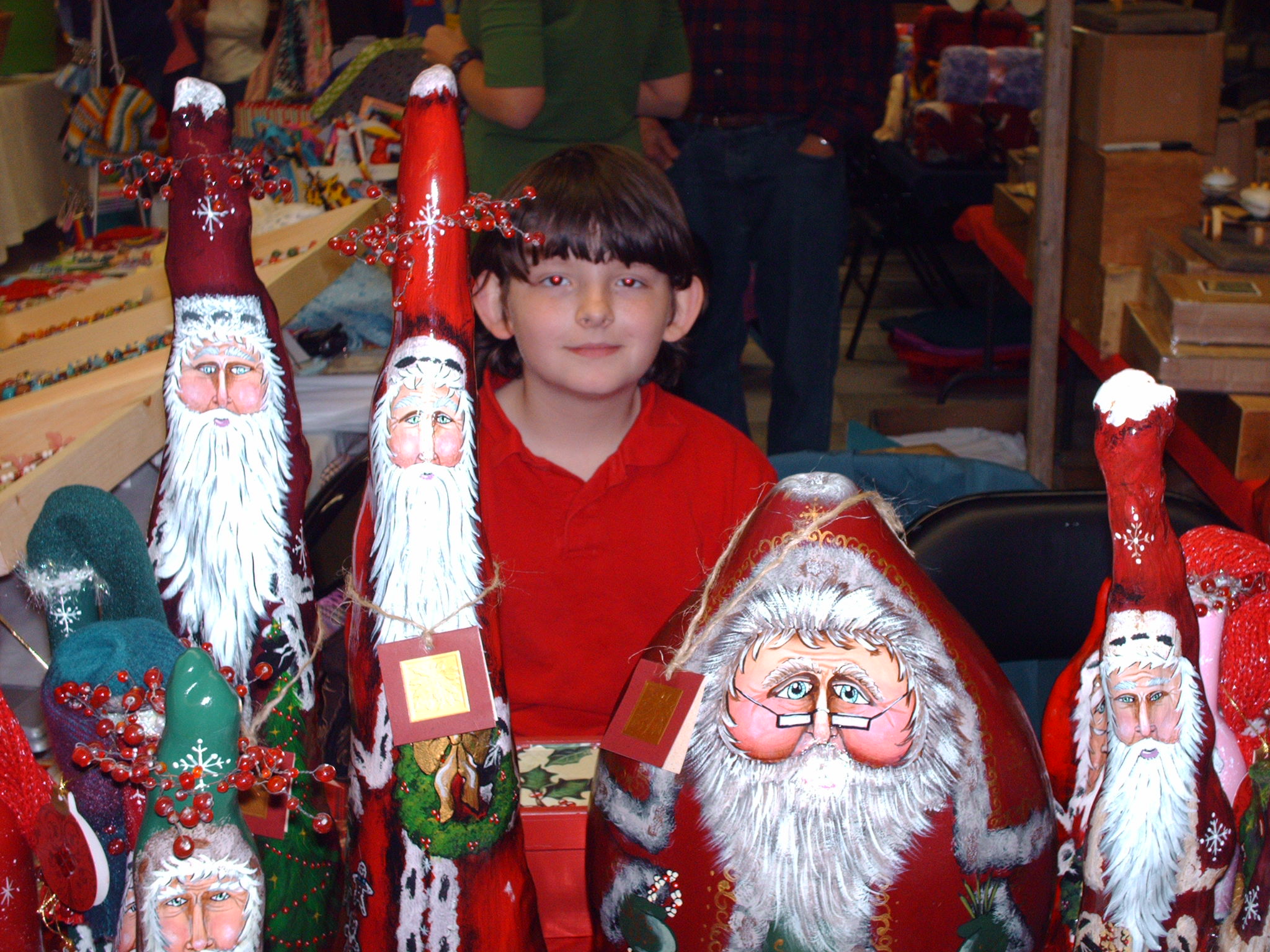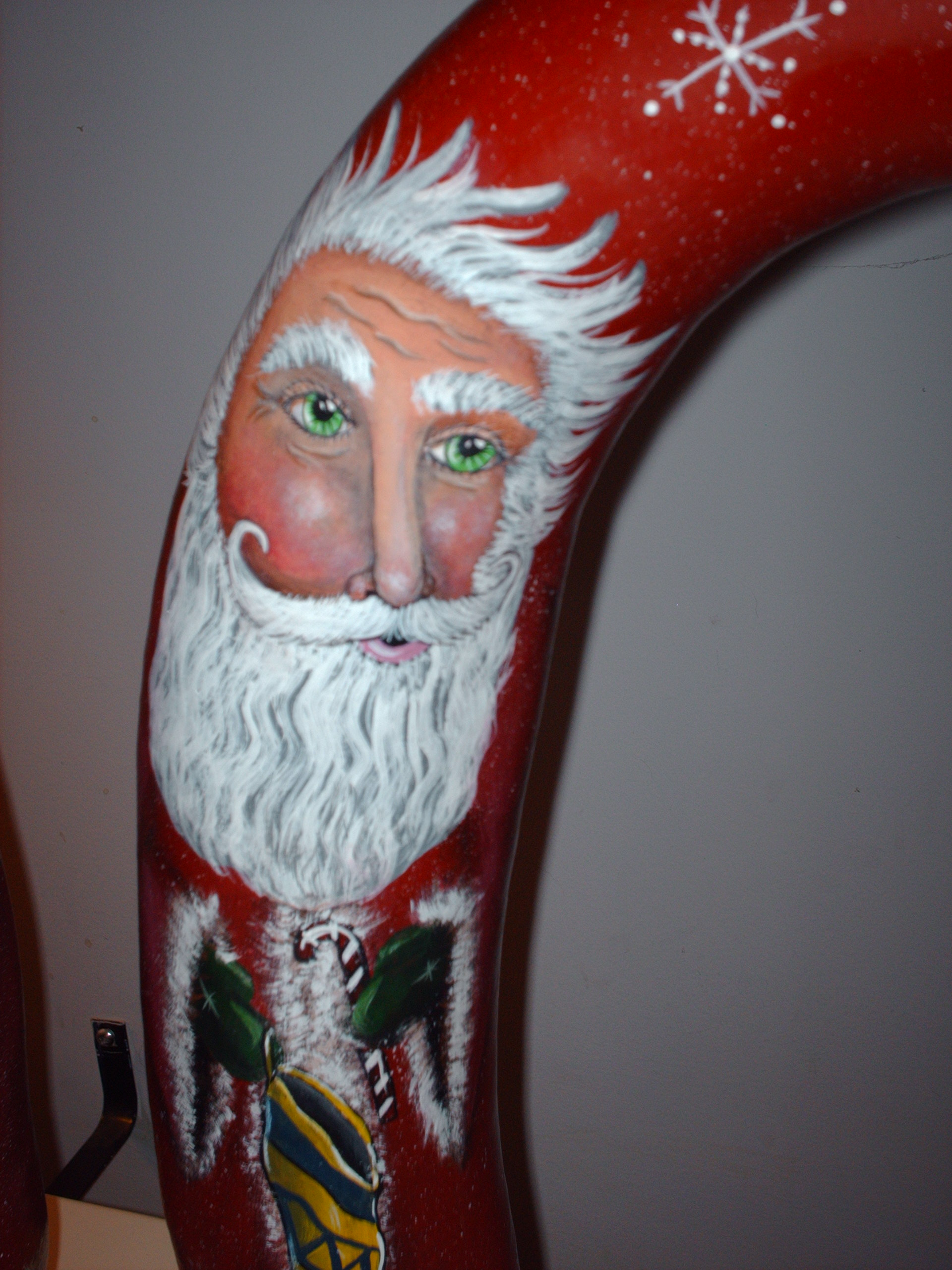 Cindy's Santa Shack offers a variety of quality, hand painted Santas. All Santas are one of a kind originals. They are hand painted on many different surfaces which include: Cypress knees, driftwood, gourds, rocks, ostrich and emu eggs and spoons. After they're painted, they are all sprayed with two coats of a non-yellowing protective varnish. I have been painting and selling Santas for over 30 years. My specialty and favorite things to paint are Old Father Christmas Santas. If you know a Santa Collector or someone just starting out, surprise them with a hand painted one of a kind piece of art. Special Request are welcome. Please Press your choice above to view my work. Thanks for visiting and please pass my site on to your friends and family. Shipping is free on all of my items in the United States only. If you are from another country please ask about shipping before ordering. Thank You
I have added Halloween and Easter Creations To my site, please click the tab above to view. CONTACT INFORMATION: cindyroyall@yahoo.com
To See Prices, Go to the top of this page and click on TAB, SANTA GOURDS, SANTA DRIFTWOOD, SANTA CYPRESS KNEES, ETC.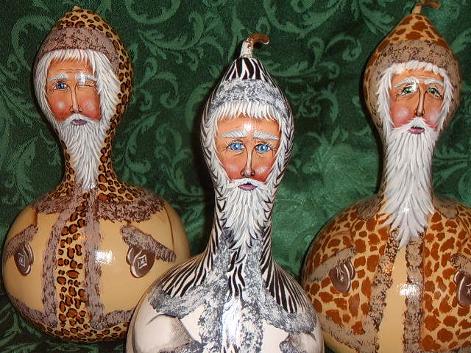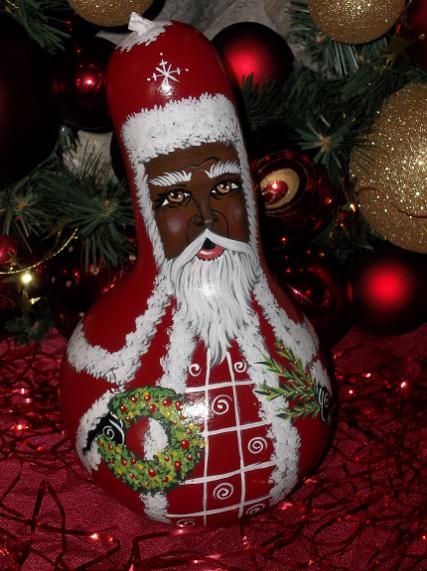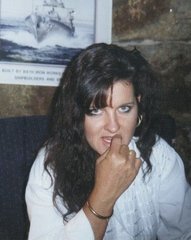 All of the Guys painted below are from cypress knees. As you can see, I like to try every color.
Thanks to my 10 year old son Tommy, this web page was possible. I don't know how he knows these things, but I'm glad he does.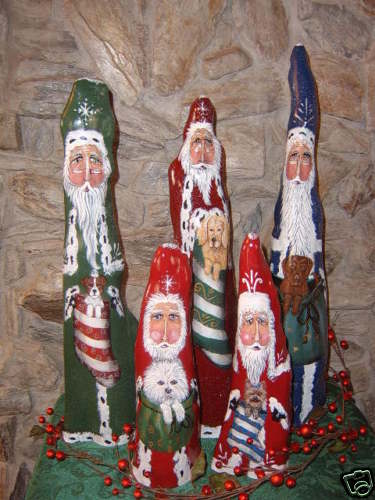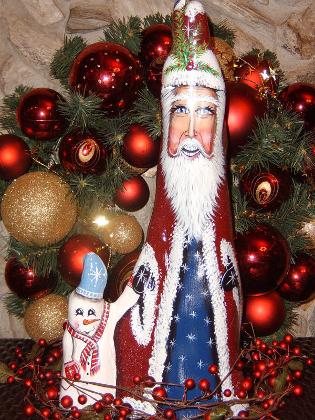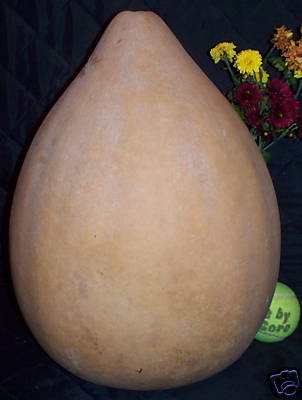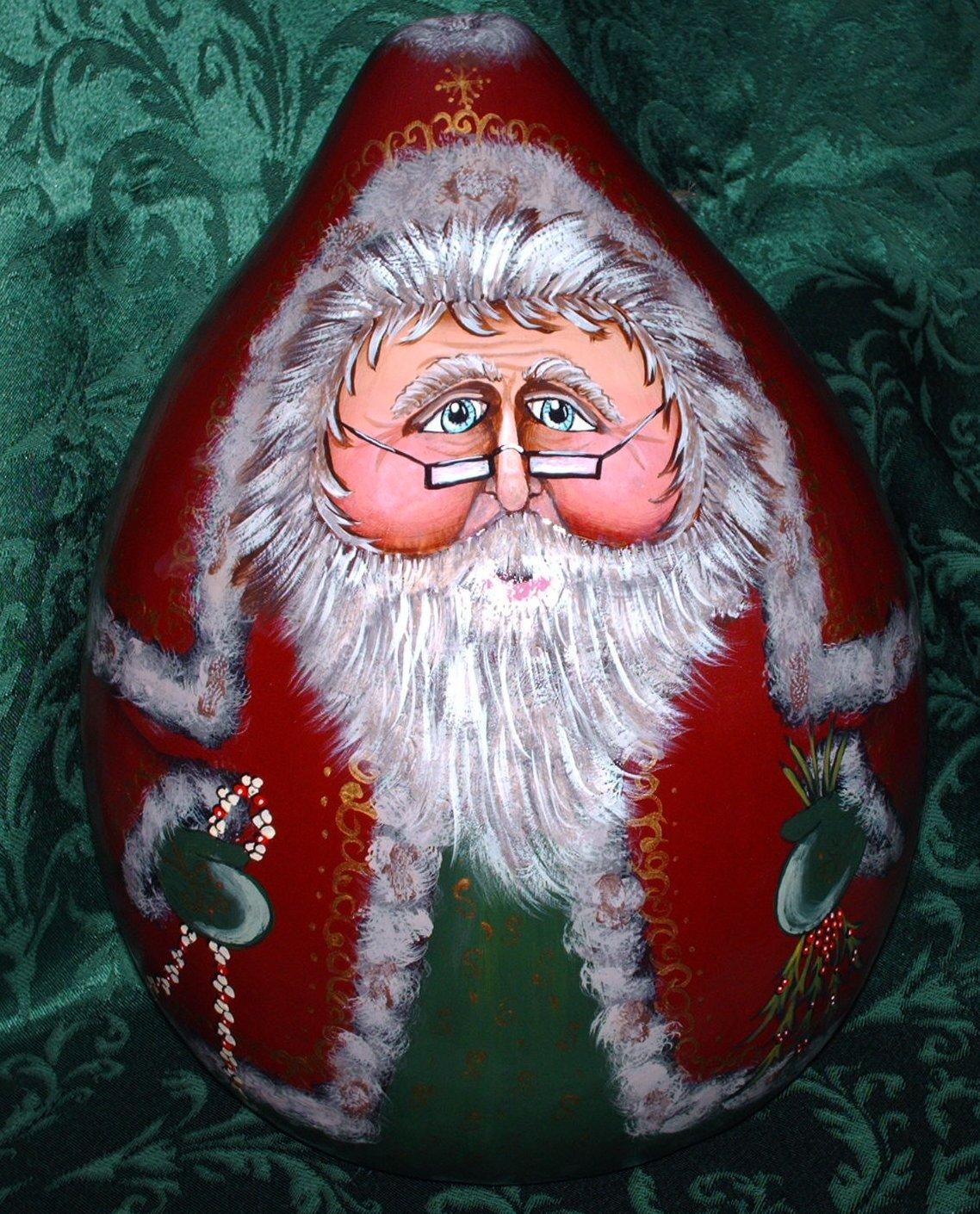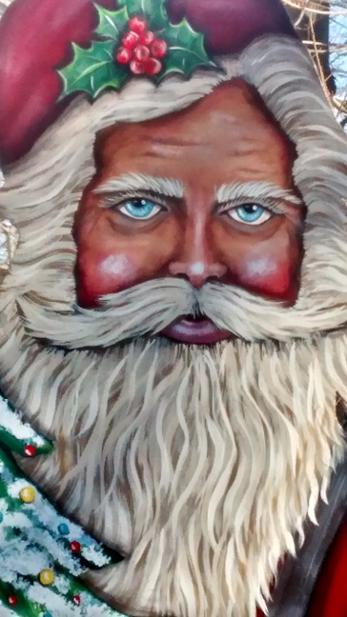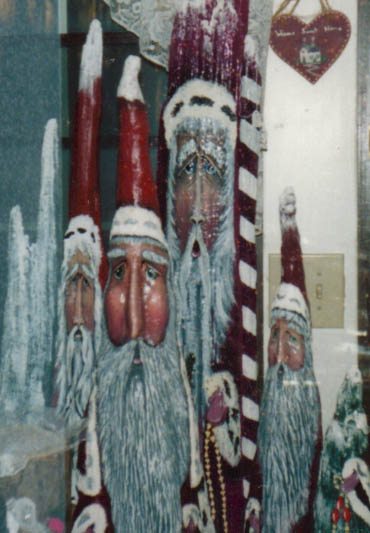 These guys up-top are some of my first Santas I painted.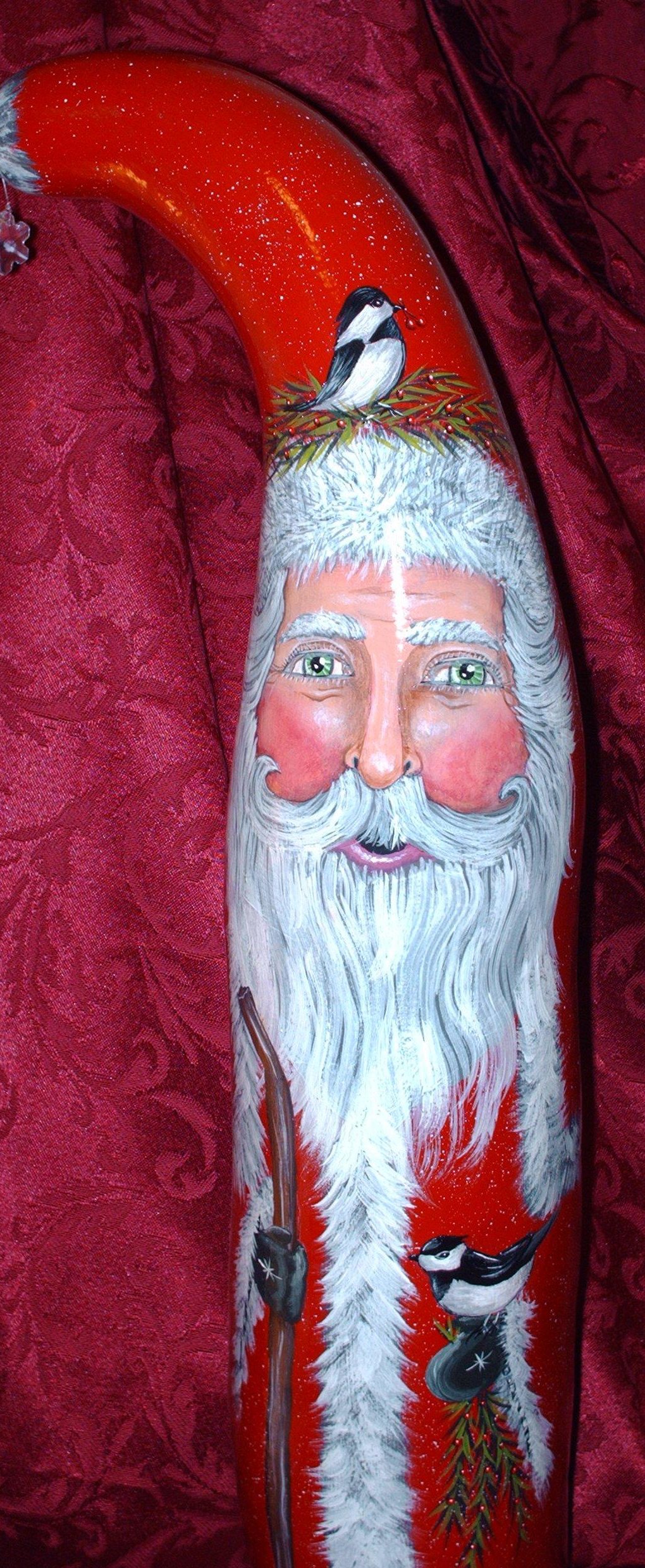 This Santa Gourd has a couple Chickadees resting on him. He seems to like it.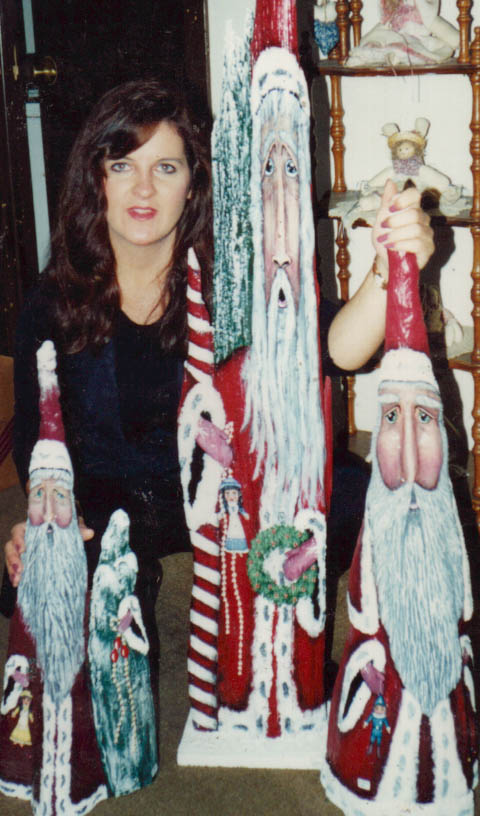 The two smaller Santas up-top were my first handcarved.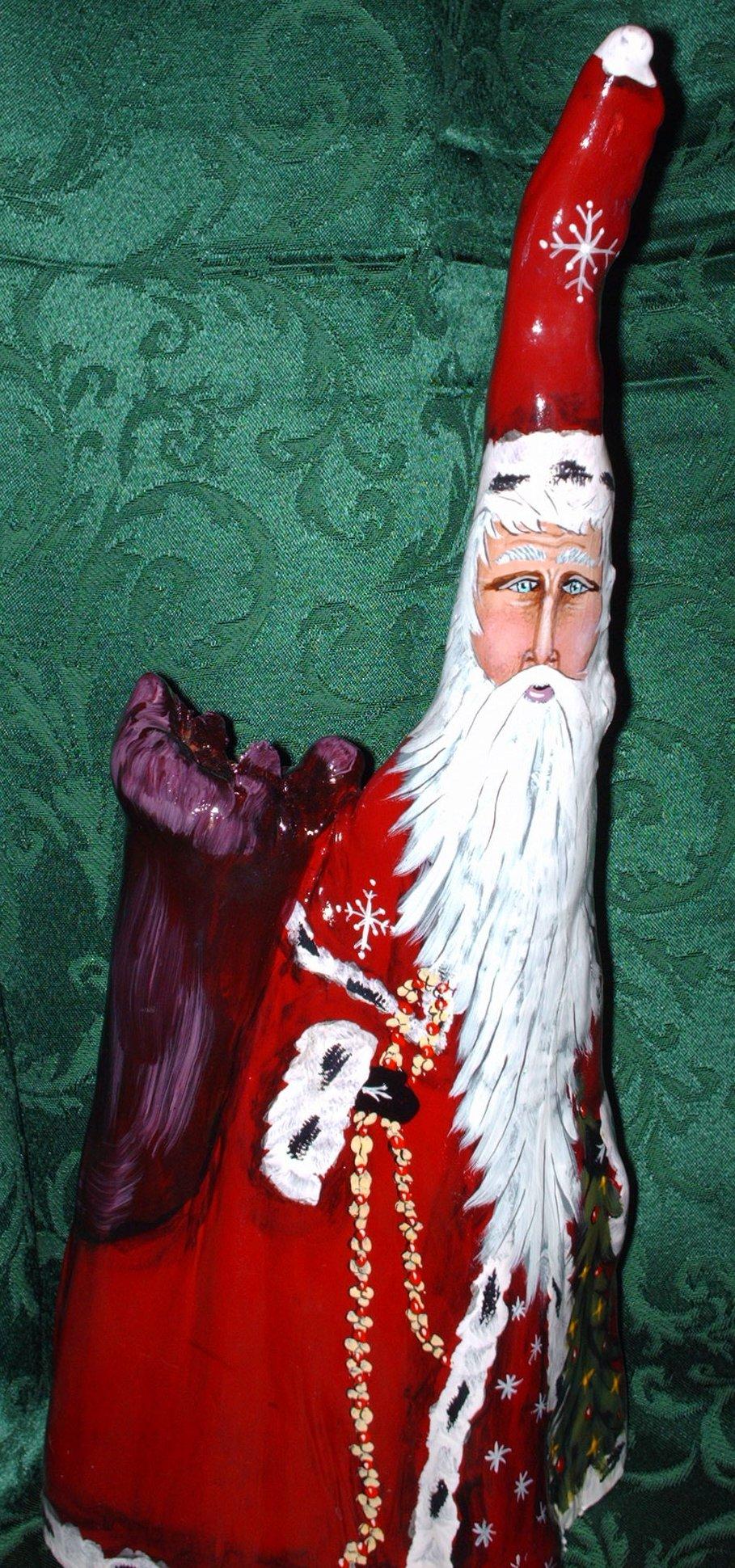 Some of the cypress knees have lumps and bumps on them. I try to paint them into my piece. Here are two examples up-top (toy bag) and below (chickadee on hat).

This guy is in my own collection.

I like to paint a Christmas treat in each of their hands, sometimes they take more time then the actual Santa Claus.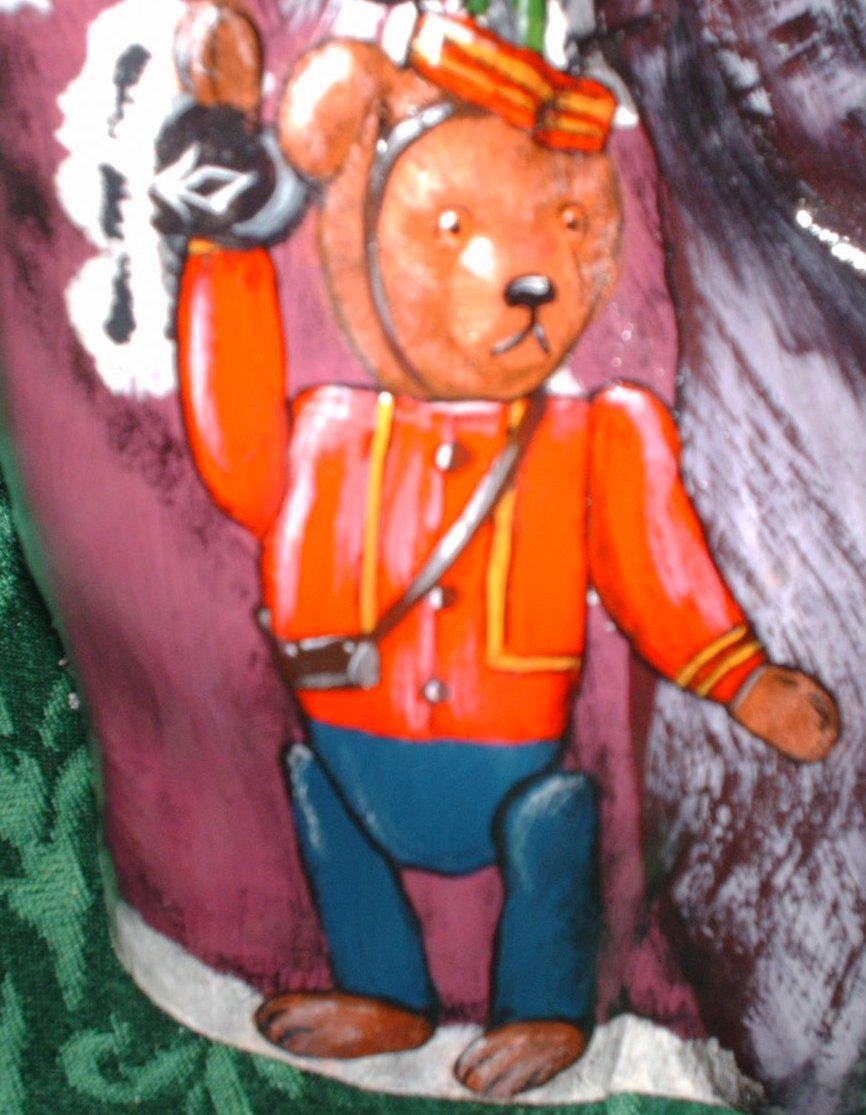 This Santa below was a big challenge for me. I kept him for my own collection also.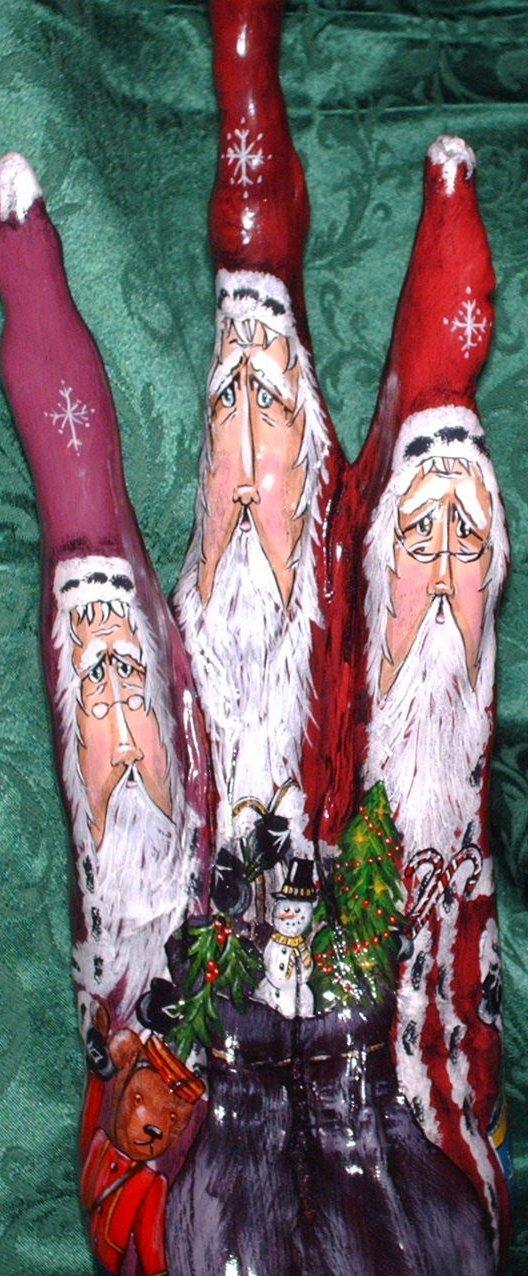 I really like the double and triple tipped cypress knees. They are so unique.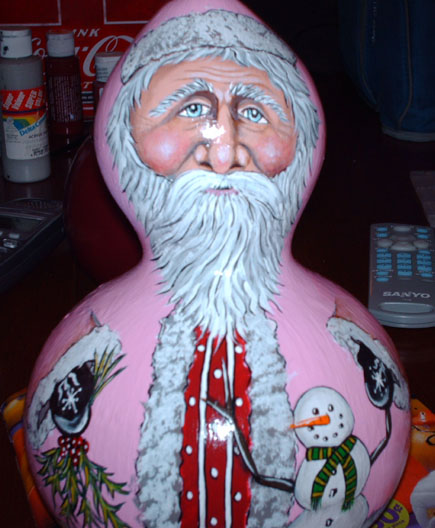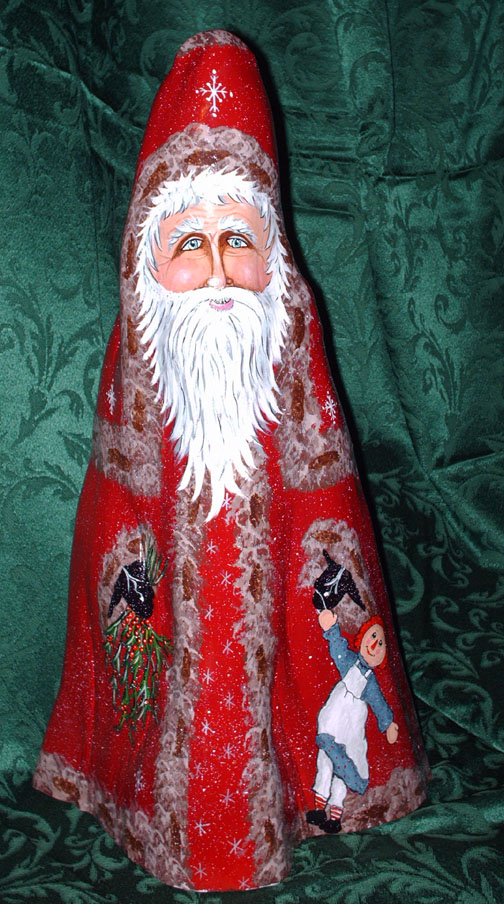 Santa looks good in any color.
Here is one up-top holding a Raggedy-Ann doll. He was a huge Santa. I sold him last Christmas on Ebay.